Located in Twinsburg Ohio, Gen3Printing has over a combined 80+ years experience, and our knowledge and resources within the industry allow us to create and produce endless variations of printed products – from short run trade show signage to large runs of decals – we are the source to help you get the job done right and at a competitive price. Gen3Printing is the helping hand your company needs to ensure what you are ordering meets all your needs and is done in a timely and correct fashion.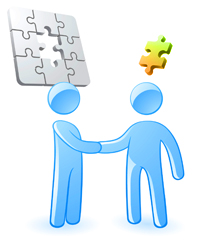 This is what you can expect from Gen3Printing:
Fast turnaround of quotes (within 24 hours is standard)
Expertise – knowing exactly what is needed to ensure everything about your project will go smoothly
Competitive pricing
Durable and high quality products
Fast turnaround of your job
Hardware and kitting
Shipping and fulfillment (drop shipping, stock/release programs)
Just leave it to us!