The proper signage can be an important factor in creating a dramatic and professional first impression of an organization or business. Extremely flexible in function and aesthetics, acrylic signs can reinforce your brand identity with style and finesse. Acrylic is a UV stable reliable plastic material that is available in a wide range of thicknesses and finishes. Acrylic is a highly versatile stock option, especially when used in dimensional signage. From cut lettering, to precision cut logos and panels, acrylic can be used in a variety of ways to perfectly suit your branded needs.
Ideal for both indoor and outdoor use, acrylic is available in both clear and frosted finishes. In addition, a plethora of standard translucent or opaque sheet colors are available; all of which can be routed to any shape/logo or size you wish. To further expand your imaging possibilities, acrylic can be printed directly, allowing for the use of photography, graphics, gradients and perfect 4-color and Pantone (PMS) matching.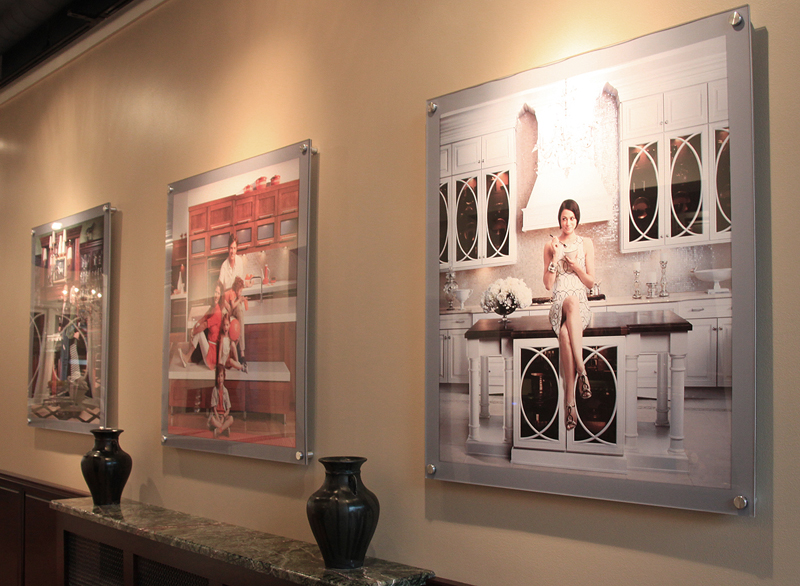 Hardware is also an important factor when working with acrylic signage. There are a large variety of architectural stand-off hardware solutions available in a wide variety of finishes, such as brushed stainless steel and brass. LED lighting can also be applied to acrylic signage to allow for a dramatic and artwork-like effect, as well as assist in nighttime visibility of your brand.
Acrylic signage has additional benefits to your organization, such as its cost-saving price point. Acrylic can be used as an economical substitute for such items as etched glass and metal lettering and signage.
When you are ready to take advantage of the flexibility, durability and budgetary benefits that acrylic signage can offer, contact Gen3Printing for a custom quote!