Teardrop banners are an excellent way to catch your customer's attention. The unique teardrop shape can showcase an event, promotion, or sale, and can be easily transported between locations as needed. Available in a multitude of heights, these banners can fit your specific needs with ease.
Suitable for use both indoors and outdoors, teardrop banners can be printed double sided to make the most out of your advertising space. A banner that can be seen from both sides can be very powerful in gaining attention, as your audience is sure to see your promotion. In addition, double sided banners are economical, saving you dollars from other printed banner options that require more than one stand or hardware option.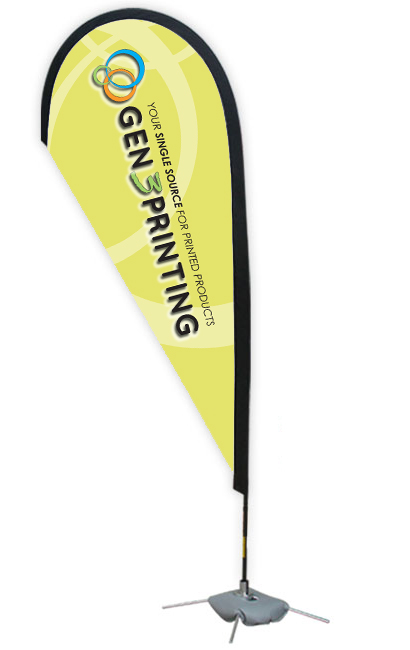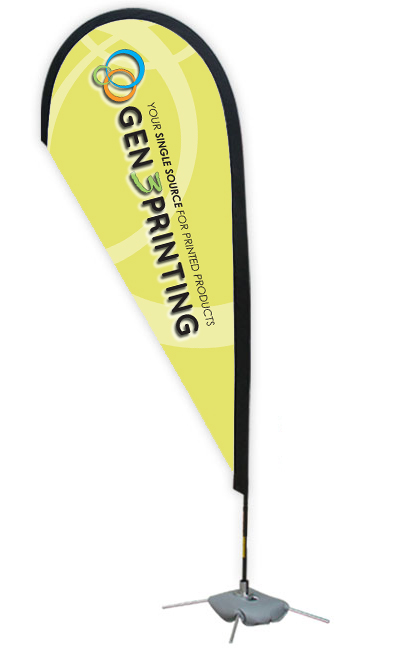 Installation is quick and simple, and there are various types of ground hardware available to suit your individual installation needs. From ground spikes to water bags, we have the equipment to make sure your advertisement will stay in place through all sorts of weather – including rain, sleet and snow.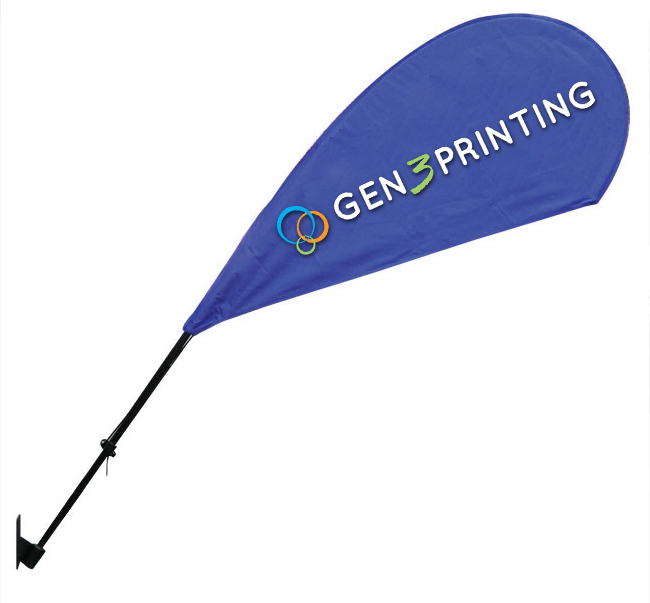 In addition to teardrop banners that are installed into the ground, Gen3Printing now also offers Wall Mount teardrop banners, that can be installed into a wall in your customers line of vision, up and away from their feet. Like their standard teardrop relatives, wall mount teardrop banners are printed double sided on high quality silk and come with all necessary hardware for installation.
Contact Gen3Printing today for more production information and pricing.